I have a broken wrist, sue me.
Thank you Amy! We were in Theater, and she goes, Hey Jayne! Do you watch iCarly?
I was speachless for 2.5 seconds. and then i said, uh, no. why? and she kinda lit up and said, there was a really gorgeous guy on there. And she had my full attention.
So, from iDate a bad boy,
DREW ROY!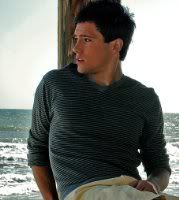 ...
Woah.
Like, woah woah.