And hes been using my computer with his flu infected fingers, so that plus all the holiday stuff (18 people! 3 houses! *runs in circles!!*) is the reason I havent been posting.
But anyway, guys that
don't
look like there addicted to crack,
Sean Patrick Flanery
(same bio as Norman Reedus, except he played Conner McManus)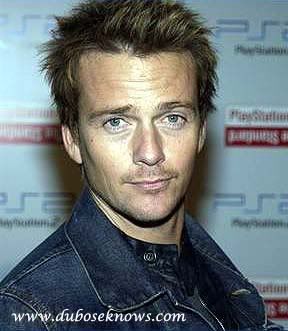 And shepherds we shall be
for Thee, my Lord, for Thee.
Power hath descended forth from Thy hand
that our feet may swiftly carry out Thy command.
So we shall flow a river forth to Thee
and teeming with souls shall it ever be.
In nomine Patri.
Et Fili.
Spiritus Sancti.